Neurotechnology, the application of electronics and engineering to the human nervous system, has now reached a level of commercial and scientific maturity that will produce enormous benefits to patients and profits to investors. Hundreds of thousands of people have already been helped by neurostimulation products that restore hearing to deaf people, movement to individuals with paralysis, and relief to those with chronic pain or neurological disorders. Please join us as we monitor the growth of this new industry and track the progress from medical technology to commercial products.
Recent Highlights

Danny Sachs to Keynote 2013 Neurotech Leaders Forum
Serial entrepreneur Danny Sachs will keynote the 13th annual event, which takes place October 14-15 in San Francisco.
Read the article free

Neurorehabilitation Vendors Expand Market Opportunity
The market for neurorehabilitation systems and neurorobotics is maturing in both Europe and the U.S..
Read the article free

Vestibuar Prosthesis May Treat Balance Disorders
The market for treating vestibular disorders such as Meniere's disease may be a potential area of growth for the neurotechnology industry.
Read the article, free

Research Advances Improve Outlook for Reading Disorders
Researchers have uncovered key brain mechanisms involved with reading.
Read the article, free

Commentary by James Cavuoto
Neurotech Reports editor James Cavuoto comments on the potential impact of GlaxoSmithKline's bioelectronic venture fund on the neurotech device market.
Read the article, free

Recent Conference Reports
2012 Neural Interfaces Conference
International Stroke Conference
American Academy of Neurology Annual Meeting
Association for the Scientific Study of Consciousness Meeting
International Neuromodulation Society Meeting
Beyond Cochlear Implants Symposium
2008 NIO Public Policy Tour
7th SoCalBio Investor Conference
IEEE EMBS Neural Engineering Conference
AAAS Annual Meeting
Neurotech Leaders Forum
BIO CEO & Investor Conference
Society for Neuroscience Meeting
NIH Neural Prosthesis Workshop
J.P. Morgan Healthcare Conference
Click here to subscribe.

Recent Vendor Profiles
Advanced Bionics
Blackrock Microsystems
SetPoint Medical
MicroTransponder Inc.
Ossur hf
NeuroPace Inc.
Bioness Inc.
BrainsGate Ltd.
Medtronic Inc.
Kinetic Muscles Inc.
Posit Science
Robomedica Inc.
Neural Signals
Neuronetrix Inc.
Innovative Neurotronics
Zynex Medical
Sleep Solutions
Greatbatch Inc.
Victhom Human Bionics
Quallion, LLC
NeuroMetrix Inc.
Compumedics
Click here to subscribe.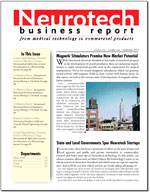 Subscribe to Neurotech Business Report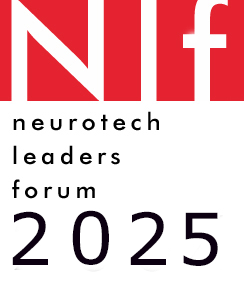 Register for the Conference





Order the Market Research Report

Neurotech Reports Whitepapers